I've been killing myself lately in the backyard. We moved into a beautiful yard, but it wasn't the yard that I had dreamed about. It's been a work in progress. It still is for awhile. For the past few weeks I've lived at Lowe's and worked outside. It's paying off though. I'm happy with the results.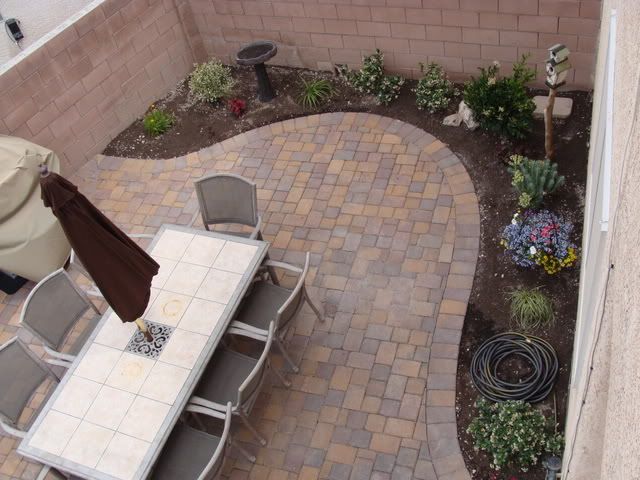 G and J have been on track break so they've been helping me the last few days getting rid of dirt (more like moving it to somewhere else) and planting shrubs and flowers. Love the wheelbarrow? We've borrowed wheel barrows in the past, and then we've recently been filling the empty shrub cans with the excess rocks. My trash guys must hate me. But, for this last little bit, we've had to be creative and use kitchen bowls to move the dirt. I was doing it one shovel at a time across the lawn, but I was losing too many rocks, so we agreed to move it this way.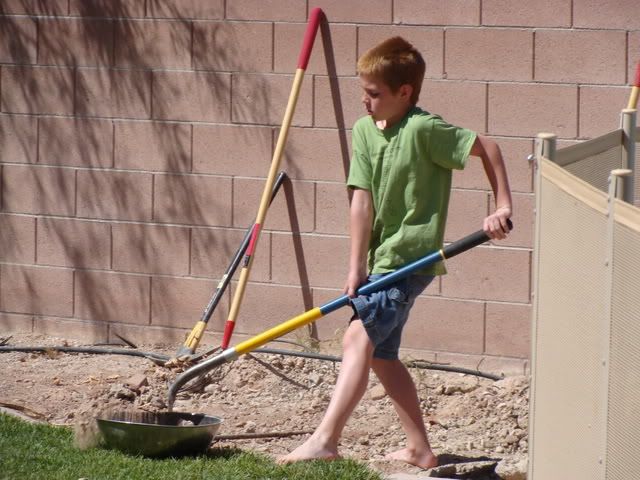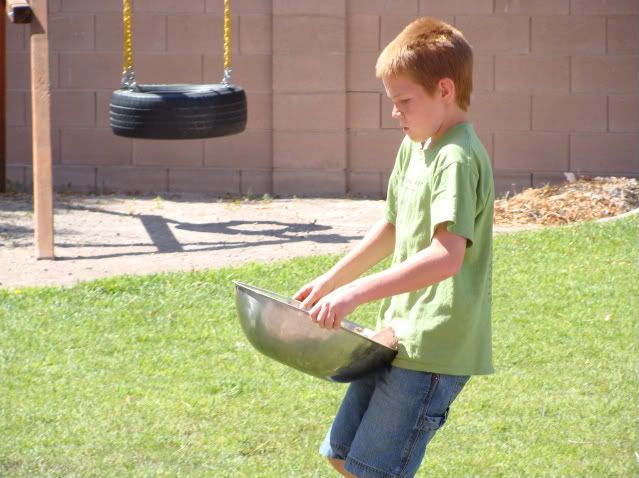 The boys have wanted a garden for years so I surprised them yesterday with some things to plant. Two jalepeño plants. There you go...we have a garden. Now that I have most of the yard planted, next spring we can really plant several things and have fun watching them grow.
Speaking of gardening and flowers, here's my very own Strawberry Shortcake, or is it Raspberry Parfait, or maybe even Punky Brewster. She comes up with the cutest outfits. We went to get a frozen yogurt in this outfit the other day. I was giggling as we went in. It doesn't matter what I call her, she makes me smile.